The Self-Generation Incentive Program (SGIP) was initially conceived as a peak-load reduction program in response to the 2000-01 California Energy Crisis, during which Californians experienced electrical outages throughout the state.
Through Assembly Bill 970, the legislature directed the California Public Utilities Commission (CPUC) to offer financial incentives to electric customers of the major investor-owned utilities to install on-site distributed generation (DG) technologies to offset all or a portion of their energy needs. In 2001, SGIP was established to encourage the development and commercialization of renewable and nonrenewable DG technologies.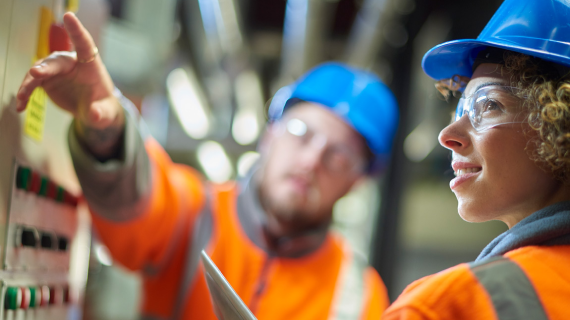 In 2011, California Senate Bill 412 modified the primary purpose of SGIP from peak load reduction to greenhouse gas (GHG) emissions reductions and subsequently, the CPUC modified the program's incentive eligibility criteria to support technologies that achieve GHG emissions reductions. Eligible technologies include energy storage, wind turbines, pressure reduction turbines, fuel cells, waste heat capture and combined heat and power, internal combustion engines, microturbines and gas turbines.
In 2014, California Senate Bill 861 extended administration of SGIP through 2020. In conjunction with this extension of the program in 2016, the CPUC implemented major program modifications, including a new program structure and incentive rates. The most significant change was the allocation of 75% of the total incentive budget to energy storage technologies.
In 2018, the administration of SGIP was authorized for an additional five years of administration through California Senate Bill 700. The program was modified further by the CPUC to allocate significant funding to customers identified as vulnerable households located in Tier 3 and Tier 2 high fire threat districts, critical services facilities serving those districts, and customers located in those districts that participate in two low-income solar generation programs.
Today, SGIP is recognized as one of the longest running distributed generation incentive programs in the country.
SGIP Legislative and Regulatory History
Generation technology projects are subject to operational, sizing and fuel requirements depending on their usage of renewable, blended or nonrenewable fuels. Blended fuels are defined as a fuel mix containing any amount of fossil fuel. Unlike blended fuel generation, renewable generation is subject to rating and sizing criteria rather than operational requirements.